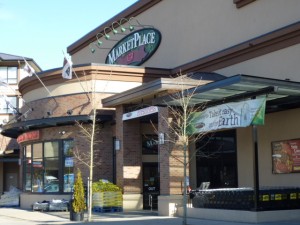 As a loyal and supportive retailer of Horty Girl, IGA Thunderbird is always stacked with Horty Girl products, offering a great selection to all of our loyal fans and new followers.  On February 24, 2011 Cheryl (Horty Girl's owner) sat down with the owner (Charlie) of the Thunderbird Marketplace IGA Langley location and his managers in an attempt to capture what makes this store such a great place for customers to visit and shop.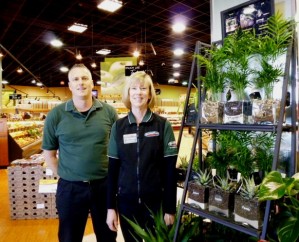 The store, located on B101-20159 88th Avenue, Langley, BC, has been open for the past 4 years.  Owned and operated by Charlie Lee, this store offers its customers a comfortable and relaxing atmosphere where they can get all their shopping needs met.  The store even showcases the latest game or sporting event on their big screen televisions for the added convenience to its shoppers.  Charlie's managers, Dan (Produce) and Mary (Floral) along with their co-workers, ensure their departments meet customer and store standards day in and day out.  Dan reports that presentation is an all day every day priority for his product department.  This Langley store has a great selection of products, offering a little bit of everything and include a wide range of organic items.  The staff believes that they offer great quality products at fair prices.
Charlie and his family has operated several Langley locations for many years, including a store front in Fort Langley, and they have always believed in supporting community efforts.  In fact, many of the products are ordered from local suppliers, carrying as much local product as possible.  The in-store manager's specials are also a means of passing on greater supplier's deals to customers, and keeping everything fresh.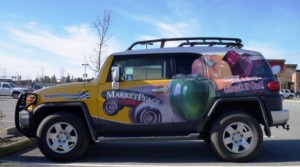 A real example of Thunderbird IGA giving back to the community is their telephone and internet ordering system for sensiors and those unable to travel.  The delivery is offered free of charge to people who are unable to shop for their groceries personally.  Local volunteers, supported by the store, come in on Thursdays and Fridays to take phone orders and also do the personal shopping for each customer's order.  Orders placed by noon on these two days will be delivered the same day.  If it isn't Charlie delivering these orders personally in the company Cruiser, it will be Lloyd.  Lloyd is a 77 year old gentleman, who is loved by all who meet him.
Charlie's store also supports Langley Minor hockey events, the Jordan Owens Memorial Tournament, the Blue Wave Foundation, the Lions Club, Girl Guides and also many local schools and churches in the area.
Here's what Charlie and his managers had to say about their store and its staff members:
"I feel blessed to have this store and all its employees"
"We have a good team (working at IGA), working in a good (positive) environment"
"Lloyd…our regular delivery man…remains a valuble asset to the company and the community"
"Service is in our blood…we are here to serve the community"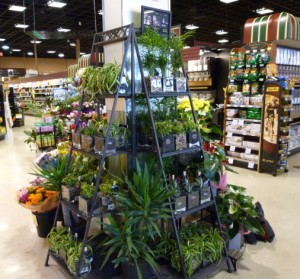 IGA 87 – Thunderbird is open from 7am till 12am everyday.  For more information on store location, services and to find other locations near you, please check out http://www.marketplaceiga.com/grocery-stores/langley-87.aspx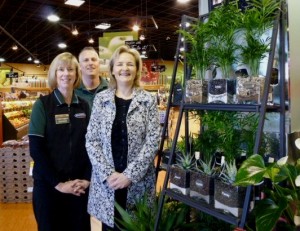 Horty Girl would like to thank Charlie, Dan and Mary and their store team, for allowing Horty Girl to get to know our customer better, and for their extremely amazing support of our products over the past 3 years.  We wish you much continued success!!